21 Nov

Sharing the benefits of big data: ECA offers cloud sector perspective to tech audiences in Brussels and London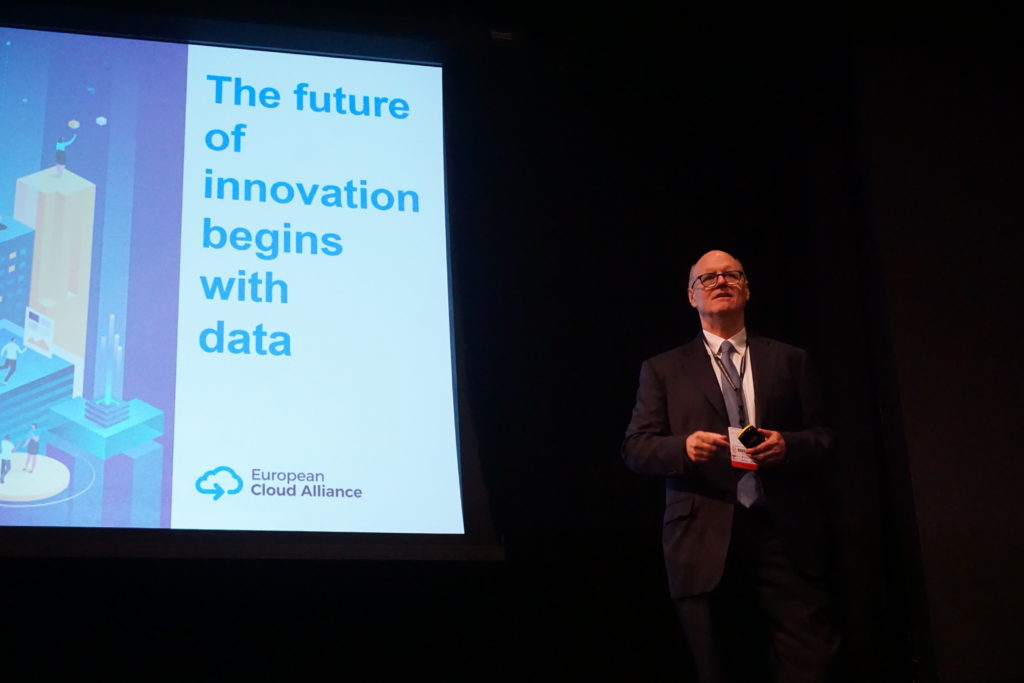 ECA Executive Director Kim Gagné recently keynoted on the topic "The Case for Open Data" at conferences in Brussels and London, discussing policy approaches that will facilitate the kinds of data exchange that will propel innovation in the decades ahead.
Calling data "the rocket fuel for artificial intelligence," Kim explained how the sharing of data can unlock economic value, bridge information gaps, and greatly accelerate innovation.
Kim said that policymakers are expressing concern that the benefits of big data be broadly shared. To this end, they wish to ensure equal access to data and the avoidance of "network effects" – the notion that the scale of data possessed by some big tech companies might overwhelm efforts of smaller companies to advance their own innovations. Kim said that data sharing approaches need to be developed that will create opportunities for all to reap the benefits of big data.
Kim noted that the development of such collaborative approaches would in many ways parallel the evolution of the software industry. Initially, most proprietary software vendors viewed open source proponents as competitors. Now, as evidenced by Microsoft's acquisition of GitHub, the effective "home of the open source community," the two camps are well-integrated and mutually supportive. Indeed, Microsoft has now gone so far as to include open source-based solutions in its Azure IP Advantage program, pledging its patents to defend companies that develop open source solutions on its cloud platform.
Both technology companies and policymakers will have to address a number of issues to ensure that the steady progress of the open data revolution, Kim said. First, they will have to address technical and organizational challenges, developing platforms and tools to enable easy and cost-effective sharing of data. Second, they will have to adopt privacy approaches that would provide access to data, perhaps aggregated or encrypted, that would preserve individual rights. Third, they will have to develop systems that preserve operational security when multiple organizations commonly manage security. Finally, they will need to enable groups to share data without giving up ownership and ongoing control of the data they possess.
Kim said that the challenges are daunting, but expressed confident that they will be met given the vast benefits that will result from a move toward open data. He said that with the right approach effective sharing of data will be achieved.
Kim's Brussels keynote was made at the 15 October "Data Driven Business Summit", an event which brought together approximately 80 data, business intelligence and analytics professionals. His London keynote was delivered at the London IP Week's "Future Tech IP Summit – Focused on SME", on 17 October. Approximately 60 attorneys and 60 business representatives attended the session.