21 Apr

Speak up for the European Data Economy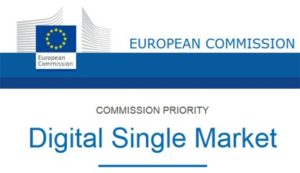 Act now to have your voice heard
There is just under a week left for individuals and businesses to contribute to the European Commission's consultation of Building a European Data Economy. As we have stated before, we believe that the free flow of data is important for the growth and success of European cloud services and for any businesses looking to use the cloud to deliver digital transformation.
We urge our members and other interested parties to participate in the survey posted by the Commission. We believe that it is important to provide the Commission with as much detailed evidence of the many ways in which the free flow of data is currently restricted. Policy-makers rely on the insights and experiences of real businesses to help inform their decisions. Consultations such as this one are therefore an important part of the policy-making process. To maximise the potential positive impact of the Commission's decisions we need to respond and provide useful and accurate information.
Time is short, but it is not too late to participate in this consultation. Please do look at the survey (link) and contribute what you can.