06 Jul

ECA hosts debate on managing IP risks in the cloud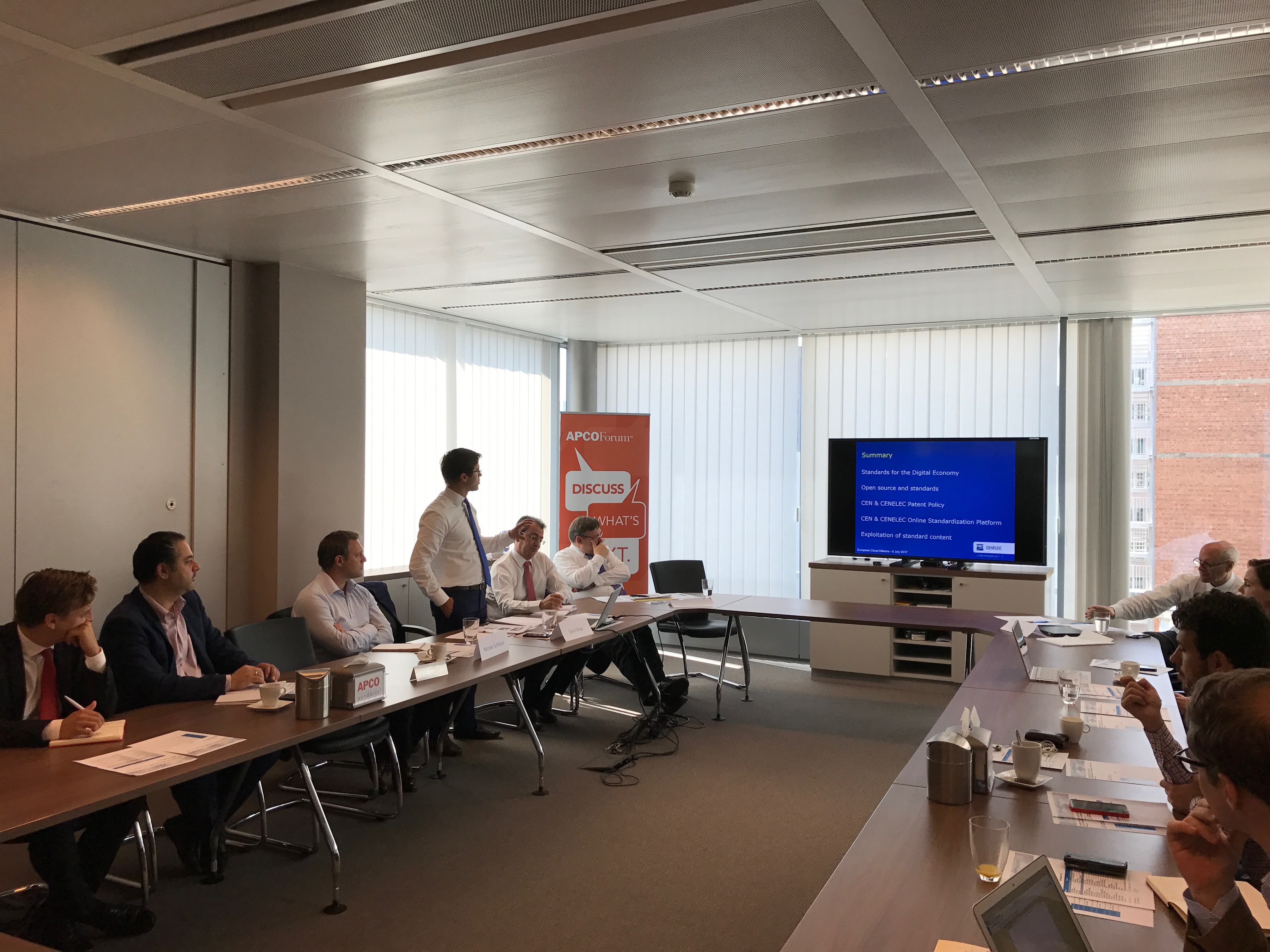 How can companies manage the IP risks triggered by the digitization of their business and operations? Industry experts discussed the issue in a roundtable hosted by the European Cloud Alliance (ECA) in Brussels. Georg Weber, leading the European Patent Office's ICT department, Spiro Dhapi of the European standardisation organisations CEN-CENELEC, Nicolas Schifano, senior director for Microsoft's cloud IP policy and strategy, and other cloud stakeholders took part in the debate, led by the ECA's Executive Director Kim Gagne.
Participants highlighted the immense opportunities that the Fourth Industrial Revolution – based on digital technologies – brings to businesses. Companies now realise the value laying in the data they collect in their operations and are finding ways to mobilize it –  many businesses are building on their initial strengths to become industrial platforms and data-powered service providers.
This cloud-fuelled digital transformation generates fresh challenges for companies. Whilst risks related to data protection or cybersecurity are already well known, businesses also need to deal with increasing intellectual property litigation, as innovations are growingly in software form.
The panellists highlighted how their organisations are helping businesses tackle these challenges. Among other efforts, the EPO has adapted its patenting process by recognizing the growing interplay between inventions and sectors, and by applying clear principles to software-based inventions. Similarly, CEN-CENELEC is deploying its strategic plan for digital transformation, focusing on ensuring interoperability of digital technologies. As a cloud service provider, Microsoft provides integrated cloud solutions that help customers develop their IP risks strategy, such as its Azur IP Advantage programme.
The ECA is committed to continue fostering the debate on digital transformation, and on how cloud service providers can support businesses in taking the full advantage of its opportunities.