28 Mar

ECA Board Member Sibilla Ricciardi: "Companies using the cloud must manage privacy, security and intellectual property risks."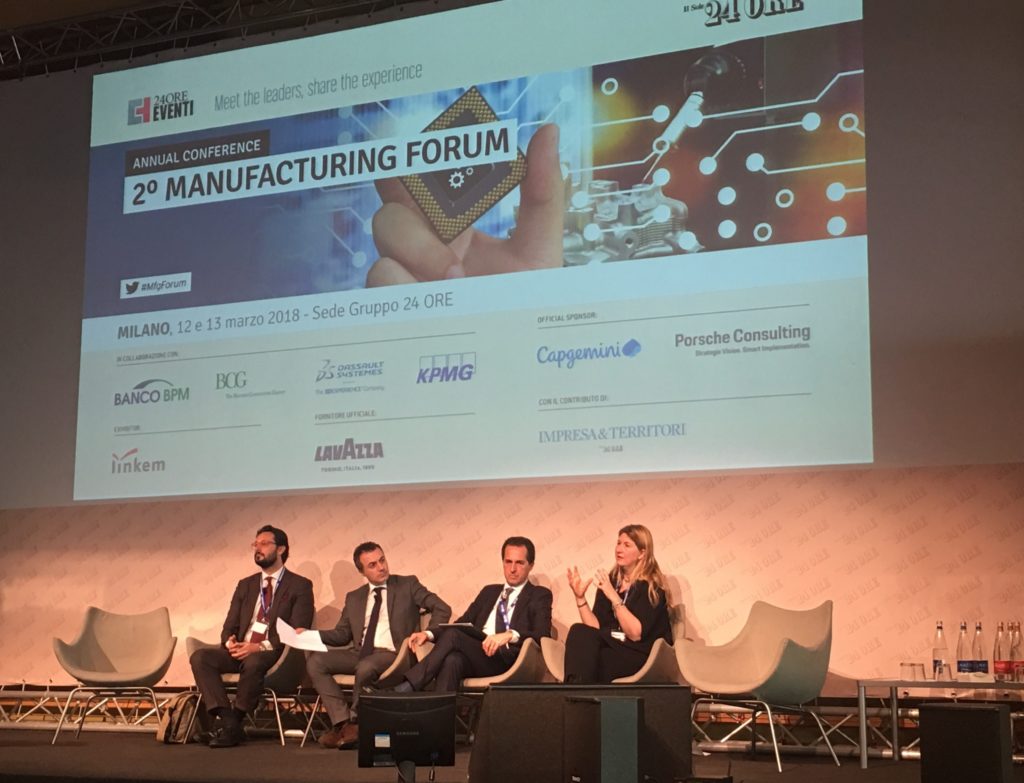 On March 13th, Sibilla Ricciardi, a European Cloud Alliance board member and CEO of the Italian legaltech start-up In2law, participated as speaker at the 2° Manufacturing Forum.  The forum is organized annually in Milan by the leading Italian economic newspaper, Il Sole 24 Ore, and focuses on the issues related to the industrial sector and manufacturing. In her intervention, Sibilla told the audience how companies can manage the risks they face in the areas of privacy, cybersecurity, and intellectual property as they engage in digital transformation.
Sibilla participated in a panel dedicated to the cybersecurity. In her remarks, she underlined the growing importance of security for companies, noting that further progress will result from the introduction of the GDPR Regulation and the recent approval at EU level of the Directive for Networks Security. Sibilla said the GDPR regulation has prompted companies to make technology upgrades that will enhance security. In this regard, the cloud system has a major importance since it is the most secure way for companies to protect their knowledge, data and information. Users of cloud services benefit from the high investments in security done every year by providers. Through the cloud, companies can limit their risks and improve their security.
During her speech, Sibilla also pointed out at the importance of training and education on security across all the companies' divisions, starting from top management. According to Ms. Ricciardi it is important to establish a "culture of security" in a way that companies do not see it as a burden but as a resource.
Companies should be similarly vigilant with respect to risks related to intellectual property rights as they go through their digital transformations. Through dedicated "private ordering programmes" such as Azure IP Advantage, companies can reduce the risk of exposure to IP lawsuits related to cloud computing.
The European Cloud Alliance is committed to further raise awareness amongst industry peers on how to best manage digital risks and fully embrace their transformation towards "Industry 4.0".